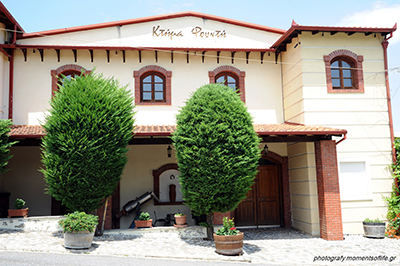 4 km outside the town of Naoussa, in the lush village of Nea Strantza, is situated the winery of Estate Foundi.

It's a modern, family unit, which operates in the wine production, since 1992. Our main goal is to produce quality wines with long aging potential.

In the same area, at an altitude of 175m and in the heart of the wine region of Naoussa, are located the vineyards of the estate.

Here Xinomavro particularly enjoys growing care so as to give the best possible expression.

The winery of Estate  Foundi is open to all wine lovers who wish to learn about the captivating world of Xinomavro.